Good Morning and Welcome to the Wonderful World of Wizards Blog Hop.
We have an Awesome line up for you today.
Now, if you're here from Crystal then you're in the right place, if not you may want to start at the beginning because you seriously don't want to miss a single creation today.
We also have a Jaded Blossom Mini Stamp Release Today.
We are offering

Free US Shipping for this weekend only for the Wizards Stamps.
We also have a special Wizard Bundle (Both Stamp Sets) for $25+Free US Shipping
I used the Paper Dolls Wizard Add On and the Paper Dolls Set A
from SVG Cutting Files to make this Wizard Birthday Card.
I used the My Favorite Wizard Stamp set and the Layered Frame and Journal Die from Jaded Blossom.
I also used some Berry Twine from Trendy Twine on the card.
And of course we have some Blog Candy!!!!!!!!!!!!
$15 Jaded Blossom Gift Certificate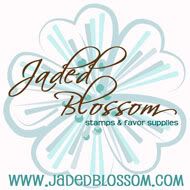 $15 SVG Cutting Files Gift Certificate
1 Spool of Twine Sponsored by Trendy Twine
And Some

FREEBIE SVG Cutting Files

as you Hop Along, that will be available for

24 Hrs Only

!
So make sure you

Hop

along and

Comment

thru all the Blogs for a better Chance of Winning and Getting Em' Freebie Files.
I hope you enjoyed the Hop today.
You can get these Fabulous Wizard Stamps HERE.
Line Up
Jaded Blossom
Candace
Ann
Michelle
Gwen
Jamie
Kate
Ashley
Stefani
Jenny
Jaymie
Crystal
Trixie